NOAA weather links "here"….
weather at Stony Lake
Or check out our New weather page on our club site.
Fleet news
L1 Interlakes; Put in date: May 3, 2014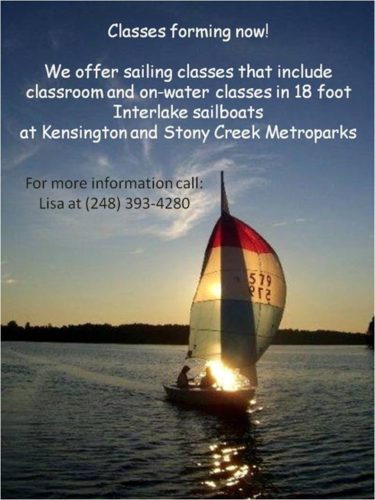 L1 put in: Saturday May 3rd this is for All members including Students.

Stony Mast Raising:
Contact Heidi at Stony or watch the Burgee.
Sunday May 4th at 1 pm for mast raising.
Keelboats at JBM;
Voyager: In water !
Manitou: In water !
Overture: In water !
Interlude: In water !
Watch the Burgee for more work days and requests from the boat captains for work.
Powerboat: under cover

Link for more details:(need link)
General Sail Meetings:
May 20th 1830 – 2030 Sailing Apps for the iPad – David Ei;
Northville Public Library
This will be a hands-on presentation with the emphasis on iNavX "The best GPS/Chart-plotting/Marine Navigation app available for the iPad/iPhone."
Come one, come all! Think Sailing! Think Spring!!
70/30 Pot Luck / meeting:
NEXT 70/30 POT LUCK WILL BE IN APRIL. WATCH THE BURGEE FOR DETAILS.
We will talk about mentoring and seasons dates of events and volunteering.