American Sailing Institute's mission is to provide enjoyable, safe, hands-on education in the timeless tradition of sailing on our beautiful Michigan Lakes.
Would you like to take the helm and confidently and safely pilot 18′ Interlake sailboats on Kent Lake or Stony Creek Lake, or keelboats on Lake St. Clair or even the North Channel of Lake Huron? You Can!
Just call Traci, our American Sailing Institute Sail Secretary, at 248-393-4280 to register and get answers to questions regarding classes.
Or use this form to contact us.
Early sign up before February 15th !
For class description of Level One see here.
For class dates, times, and fees, see "Classes" tab on menu starting with Level One.
ASI offers 4 levels of sailing course instruction as well as an Advanced Level 1 Class, Racing and US Sailing Small Boat Certification. All our courses are designed to provide an enjoyable, safe, hands-on educational environment where students learn seamanship and boating safety and develop nautical skills and self confidence on the water.
How it works


New members and students start by taking our Level 1 sailing classes which teach you the basics.  This class will teach you the basics of sailing: rigging a boat, holding a course, tacking, jibing, and docking. Level 1 classes are taught on our fleet of 18′ Interlake centerboard sailboats at Kent lake (West Side) and Stony Creek (East Side). After successfully completing this class and passing the Level 1 tests, you become a "rated" club member and may use the L1 Interlake boats at Kent Lake and Stony Creek whenever you want! Just show up and grab a boat.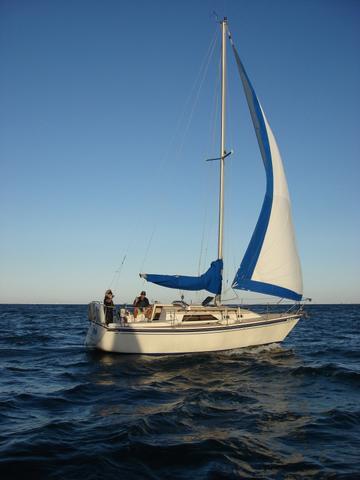 If you crave something bigger, after you're rated you may take our Level 2 classes on Lake St.Clair. These classes are taught on our two 28′ cruising sailboats. In this class you'll learn to rig, navigate, motor, anchor, and dock a powered sailboat. The class includes a day-long trip to Lake St. Clair Metropark. After completing the Level 2 class tests, you may timeshare one of the Level 2 keelboats for a 1/2 day or more. These boats sleep 4+, and have a head (marine toilet), galley, and a 18 HP diesel engine. You may sail these boats anywhere in Lake St. Clair or Lake Erie!
Still not satisfied? Level 2 members may take one of our Level 3 classes to learn the art of cruising. In this class, you will learn how to plan and execute extended sailing adventures. You will learn route planning, provisioning, charting, weather reading, marine radio protocol, and use of sailboat electronics. The class includes a two-day trip to the Canadian side of Lake St. Clair. These classes are taught on one of our two 30+ foot extended cruising sailboats, and after completing this class and tests, members may timeshare them.  Or . . .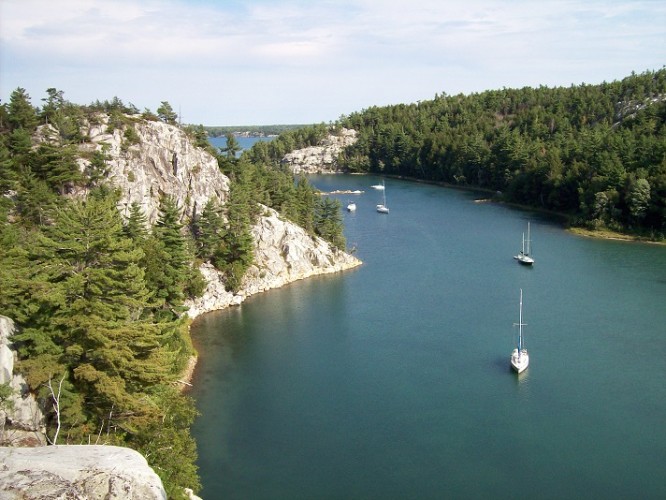 Take a week-long transfer trip where an instructor will travel with you while you sail from Lake St. Clair to the North Channel of Lake Huron! You'll learn the joy of "gunk-holing in the channel."  When you complete your transfer trip, you may timeshare an L4 cruising boat in the channel for a week or more every summer!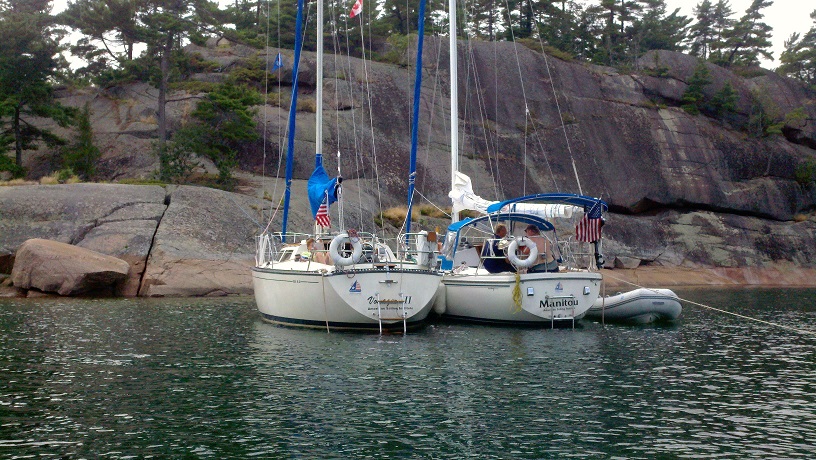 ASI Instruction Includes
An introduction class, where you will have a chance to see the boats, help do the rigging, and get the "feel" of a sailboat.
Two shore school sessions in a classroom, where you will learn the basics of water safety, sailing terms, boat terminology, wind and weather.
Two all-day on-water sailing classes, with lots of "hands-on" practice.
Free Access to Interlakes with Mentors or member volunteers giving practice sails.
Free water testing and written testing to obtain your L1 sailpass.
Our L1 sessions are in May, June, and September (see links below).
ASI offers all new students Mentors and/or Instructors for Practice Sails. Currently we offer organized practice sails 3 days a week. When you become a student be sure to sign up for the practice sail e-mail.

For class dates, times and fees, see this page.
Check out our class descriptions, see our fee information, or experience a day with us or just admire our our Fleet, and read their descriptions and specs. You can also see our upcoming Events and Activities and see what else ASI has to offer.